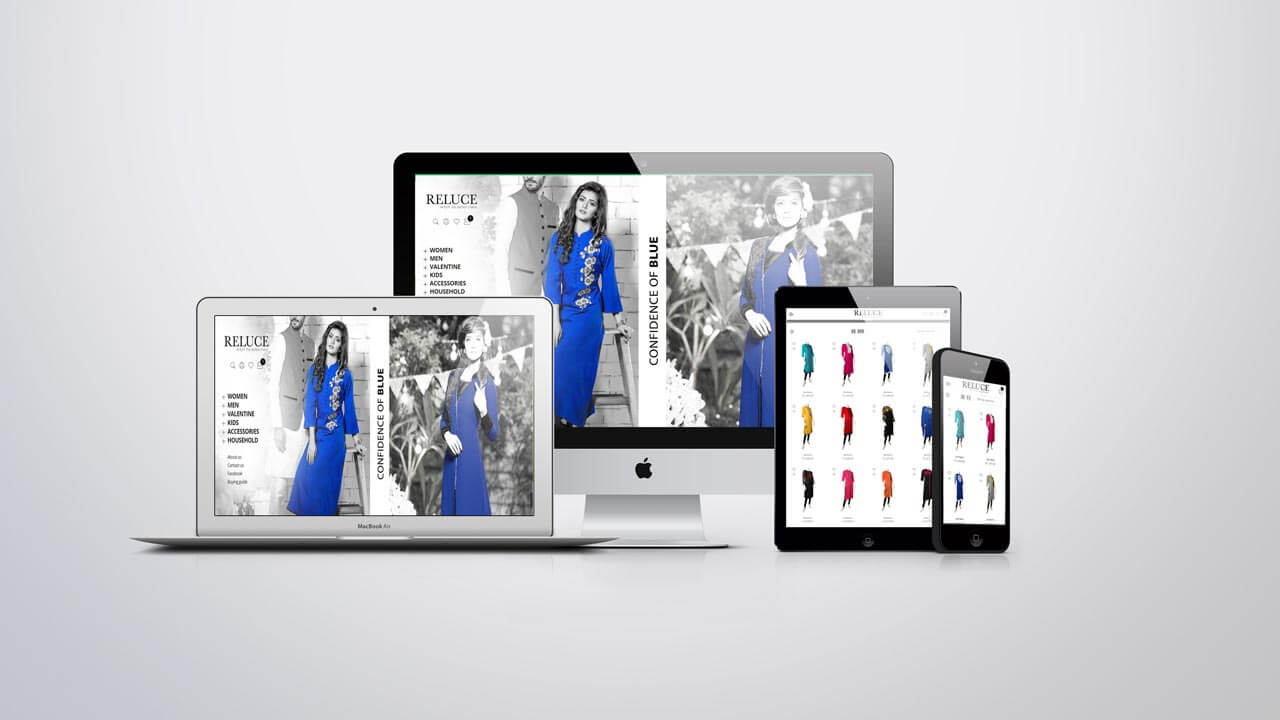 Client: Reluce
Founded on 19 July 2013, Reluce is a concern of Partex-Star Group. It started its journey with the tagline of `The fashion maker` which is quite relevant to its services. It is a new brand label in Bangladesh fashion industry that provides fashion-related solutions for people of different age, class, gender etc.
It provides a wide range of fashion clothing for  Men, Women, Kid and also accessories and household products for different target markets. It has 3 stores throughout Dhaka in Gulshan, Jamuna Future Park, and Uttara.
It was a nice experience for Roopokar Creative Studio to work with Reluce clothing brand. We worked out heart and soul to make an amazing and flamboyant website experience for the Reluce group. It is a matter of pride for us to contribute our efforts for such a potential business organization.
Rooopokar have the privilege to serve around 200 clients around the globe.
Group of Companies, Agencies, Startups, NGOs, Government in every sector we have worked with several big names.
Our clients are like our partner. We work together to accomplish common goals.