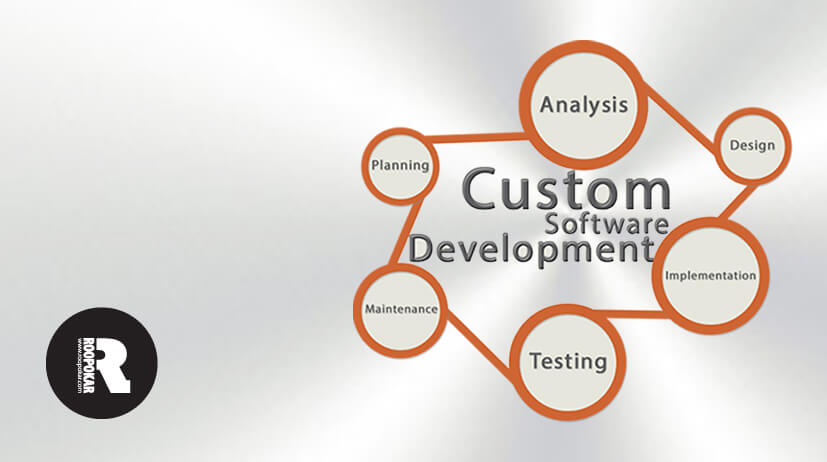 The software is no more a commodity for the large companies. In fact, due to the easy process and the various features available in a software, almost every organization intends to set up a software program in the recent time. It not only develops the infrastructure system, it boosts up the daily activities of an organization. So, if you want to get your work done in the fastest and most convenient way possible, install a software program. Moreover, few companies provide an outstanding privilege of custom software development. In this system, you can customize any software you want and make it to your taste. You also can create your own design of software and make it prepared through these software companies.
Now, if you want to install a software program in your organization, what features would you look for? The software company that you will choose plays a big role in this operation.
What Software Requirements Would you need to boost up your performances?
A software is an important element for operating your business. When you choose any software, you must focus on few factors to get the maximum output. If you make a successful investment, it will return you with a profit margin of ten times. So, here are few factors you can judge while choosing a business software.
Reliability
Flexibility
Effectiveness
Price
Customization
Durability
Roopokar, a well-known Custom Software Development, and Web Development company in Bangladesh provides a unique privilege to customize their software. Along with their own in-house software, they provide custom software for their clients. Custom software is very efficient for most of the business companies as it is customized according to their needs. Here are few reasons why you should try the Custom software.
Cost-Effectiveness:
In custom software development, you get to pay only for the features you add. So, you don't certainly need to pay extra for other equipment. For the packaged software, you need to pay on an annual or monthly basis, and you have to pay extra for the regular updates, most of which might not be necessary for your operations. So, custom software development can reduce your cost for sure.
Flexibility:
When you are installing custom software, you can test each of the features and if you don't like any of it, you can change it right away. By this way, you can get the best software that suits your business operations and get the most efficient and easiest software that your staff can operate.
Productivity:
You get the best opportunity to design your features and works in a custom software. Custom software development makes it easy for your employee to understand the software well and operate it in the best possible way. You can organize your resources here in the best-organized way you want, which ensures information passage in the organization very easy. So, any employee at any place can access the software and make the best use of it. It thus increases the productivity of the employees.
Technologies:
In custom software development, you can use whatever technologies you want. You can make it compatible with other software tools you need and also you can plan it to meet the future demands for growing your business. By this way, custom software development can provide you a huge leap in your business.
Why would you choose ROOPOKAR as a custom software development company?
Roopokar, a software and web development and web development firm has been making various software for many business organization. In its 9 years of service, it had created a strong network through its unique and quality technology services and products.
Roopokar is the most renowned Custom Software Development in Bangladesh. Since its inception, it has worked with the much-reputed organization and gained a nationwide reputation through its quality software and its cheaper price. It provides HRM, Accounting, Inventory, POS, CRM, Commercial etc. Software for its clients. Moreover, Roopokar has set up a new ERP suite for the garment companies of Bangladesh. This suite includes Weaving, Spinning, Textiles, Fabric etc. module Software. It has successfully completed more than 200 projects for its clients till now.  So, when it comes to reliability, Roopokar holds the top place to claim it.
Roopokar also provides custom software development for its client. The brilliant and enthusiastic software developer team of Roopokar have the ability to provide any high tech custom software development experience for its clients.