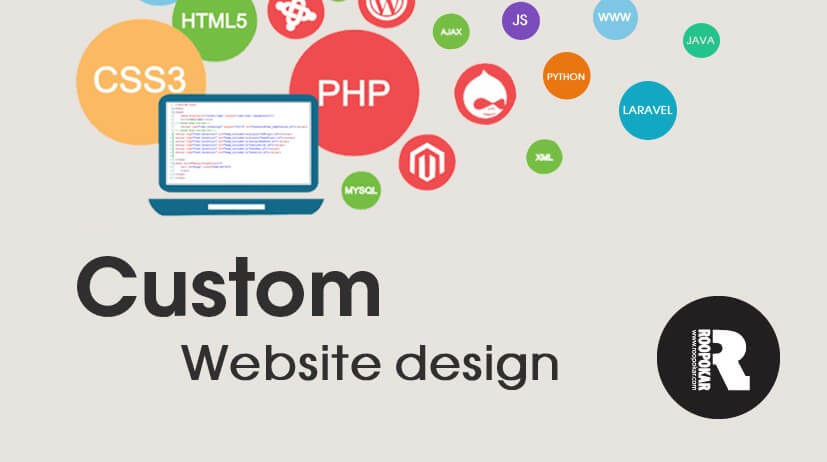 Every business has different needs for their website. Cut the coat according to your cloth and tailor your website in line with your necessity. Fulfilling the requirement of the business through a website is the basic aim for each and every website developer.
Custom website development
Custom website development means developing a website according to the requirements of the client. Requirements depend on the policy of the organization, types of client, type of business i.e B2B business, B2C business. For an example, a hospital website is not similar to a restaurant. The design of the website of the hospital should be designed in an eye-catchy way. Modern technologies that the hospital is providing should be highlighted in the design. On the other hand, the website of the restaurant should use the pictures of the foods in an attractive way. Sometimes restaurant needs e-commerce platform for home delivery service. The responsiveness of the website in all types of devices is very crucial.
If you are looking for a new website Development, website upgrade, website management, ERP development or custom software development – look no further. Roopokar is standing in front of your door with all options in a single platform. Along with website development, Roopokar is specialized in custom software development, CRM software development, ERP development, mobile apps development and Digital Marketing services.
Roopokar with its website development service
Roopokar is a professional website design company in Bangladesh. It provides the website to all types of businesses. The common features that this company is providing in all types of websites are:
High quality pixel perfected design, up-to satisfaction.
Website layout compatible with all devices like Desktop, Android, iPad, iPhone etc.
Multilayered menu with image or any type of content in the menu.
Worm color and attractive design uniform with the brand Identity
SEO friendly site structure
Special security measures for the site
Above all client's success is the goal at Roopokar. We analyze deeply, invent solutions and deploy it in your website with the highest quality within time. To start your project feel free to contact us.