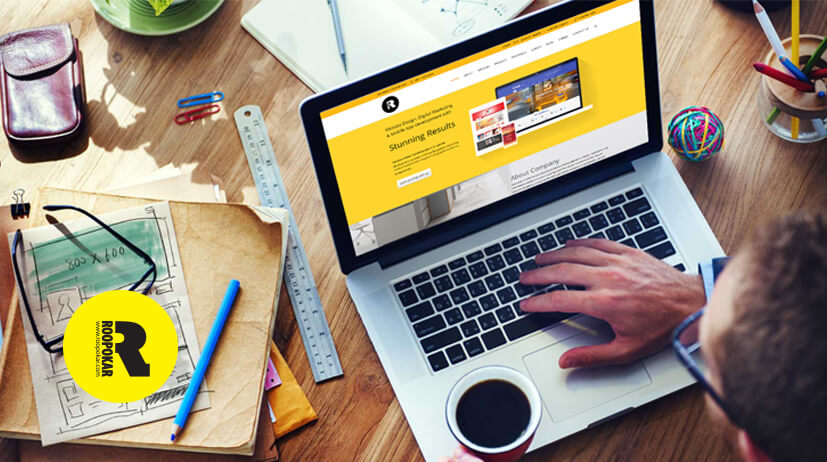 Web design refers to the modification or development of a website for any business organization. All the small and large business corporations nowadays are focusing on their online activities rather than face to face communication with their customers. That's because of the technological infrastructure advancement, people now spend most of their time on the internet. So, it's a huge opportunity for the business professionals. And to go for online business, the factor that works behind the scenes is the company`s website. When you go to a shop for shopping but you didn't like the design of the company and you are quite unsure of its products details, you certainly will think twice before you buy something from that shop. That's what deprives you of getting a wide customer network. So for the large market on the internet, if you plan to develop a website, you must get it completed with a very professional and experienced company of web design in Bangladesh.
Are you frustrated due to lower sales volume of your company? Do you want to take your business operation to a new height by grabbing new target group customers? Are you concerned with how to increase the communication with your customers?
Start building your website
The solution of all these question marks are, get a web design in Bangladesh. It will show you the difference. You can directly engage with your customers, grab new markets, let people know of your brand, increase the sales volume through establishing a website. Its very cheap to make a moderate web design in Bangladesh, but the opportunities are huge. The website makes you showcase your achievements, provide knowledge about your company, keep a closer connection with customers and suppliers etc. W helps your customer find out about your product accessibility, quality more easily. By engaging with your customer, you also can know your customers, bring innovative products, know the profitable and nonprofitable target TGs, decrease your cost margin etc. It is also a fact of glory that web design in Bangladesh has entered in the global market where our web developers are making huge success throughout the world.
Many companies are available that does web design in Bangladesh. But to choose the best company for your company, you must evaluate and consider few factors to judge the reliability and the experience of the web developer company. Roopokar, a web development company builds professional, flawless and most lucrative web design in Bangladesh. More than 230 projects it had worked, all had gained customer satisfaction to the edge that, most of our customers returned back to get more projects done by us.  
Now, here are few factors or reasons for why should you partner us in the journey towards achieving a bigger leap to success and what makes us the company of best web design in Bangladesh.  
High-quality pixel perfected design, up-to satisfaction.

Website layout compatible with all devices like Desktop, Android, iPad, iPhone etc.

Parallax scrolling

The design of the site will be future proof. It will be with a clear roadmap of navigation for the viewer to get the content as easily as possible.

Multilayered menu with the image or any type of content.

Worm color and attractive design uniform with the brand Identity

Company's profile page

Sister concerns with individual page

Page for award accreditation

Page for corporate social responsibility (CSR)

Career page

Media Center – Image/News/Event/Photo gallery

Dual operation in English and Bengali (other languages if necessary)

Flexible admin panel to change the contents of all pages

Dynamic Sitemap

Whole site-wide search

Google map Integration with new stylish look

Basic SEO friendly site structure
Roopokar, best web design company in Bangladesh: Start building your website with us.
Get a Free Consultation More Services