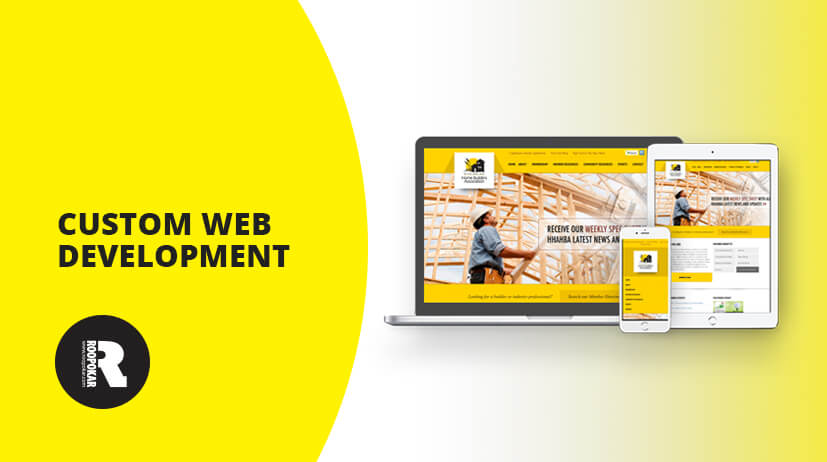 At the beginning, having a website only could have put you ahead of your competitors. But now with so many competitors in the market, it is really difficult to compete in the market if you don't have an amazing and user-friendly website. Now the pivotal key is that a website is geared toward satisfying consumer expectations for engaging, high-quality content and functionality that make your site simple. So, that's why web application development is necessary for any small or large business corporations. Roopokar, a professional web application development company has gained the expertise in creating the dream website projects of many famous organizations.  
The first impression is the best impression. You might have heard the phrase which is quite true in the online world. You have a business website but you aren't achieving the expected conversion from the existing website? Then you must look again into your website if somethings missing. Because when a potential client visits your website it takes less than few seconds to take the decision if he wants to stay on it or not. So, make sure to prepare a website that's going to ensure their experience of professionalism and engagement.  
Here are few options you can use to make your web application development.
 Code your site for faster browsing and easy communicable  
Load JavaScript asynchronously
Adopt cloud-based website monitoring
Reduce the number of plugins you use on your site
Fix browser-specific issues
Fine-tune your SEO on high authority pages
Redesign homepage to communicate your Value Prop
Choose the best web application development company
Think again and rebuild your website with us
Are you tired of your site layout? Is there something that is not to your liking in the way your site is built? Then try our web application development for remaking your site, just the way you want it.
We will change nothing in the content of your site, if you so desire, but instead will completely remodel it using the latest designs or if you prefer, a premade template of your choice from our selection.
Feel free to use your imagination and tell us what you want your site to look like, and we will make it come true. With the help of highly qualified developer team and advanced technology, Roopokar will make sure you get the best web application development service in Bangladesh.
Roopokar is a professional website design and software development company headquartered in Dhaka Bangladesh. Along with website and software development, It also provides services like Digital marketing, Apps development, Brochure design, Banner design, Product design, Photography, Copyright content development etc. You can also get a website through custom web application from Roopokar. So why wait, ahold the opportunity and start building a professional website with us.