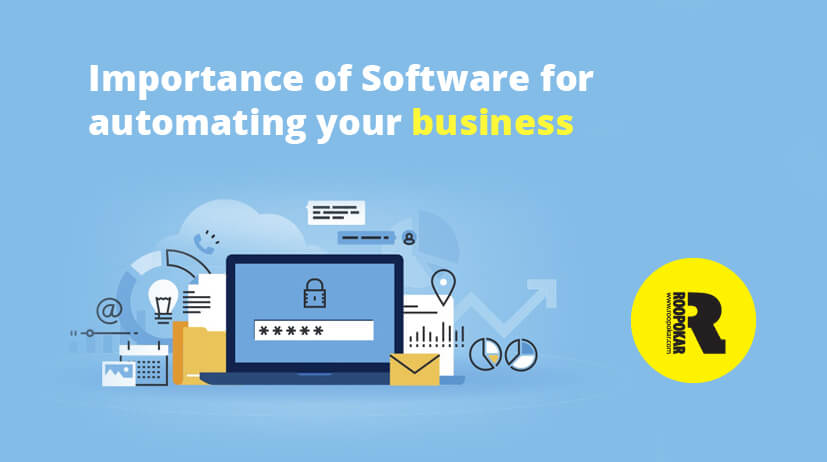 Software is a part of a computer system that consists of data or computer instructions, in contrast to the physical hardware from which the system is built. It is an easy process that organizes various data in a more structured and mannered way that helps the user to perform his work in a more mannered way. In this modern age, where every house has at least one PC and the business entities are more technologically dependent. So, the importance of software is increasing day by day. Software development is now a daily necessity for various business organizations. Large companies use various advanced software for their sales, management, accounting purposes. Nowadays, business entities not only understand the business software importance, they also regard it as an efficient investment. They also keep good connections with the software developing companies for the better solution on new technological aids. The software companies provide aids for their systems but they also have a good knowledge of how their software can help improve their customers business.
Business software applications come with the ability to automate several processes which are most of the complex and time consuming to be done manually. These applications save a lot of time and money by accomplishing different tasks in minutes. Otherwise, companies need to hire more employees to do those tasks. Choosing the right business software can help the company boost the growth by leaps and bounds.
Importance of Business Software for all businesses
Technological professionals and high-level authorities also understand the importance of business software and encourage investment on this site. They are depending on various professional software companies rather than the IT professionals for developing software because of the experience and professional solutions from these companies. Roopokar such a renowned software development firm has been making business software solutions for many companies since its beginning. The investors are also cautious about the importance of business software. The money they invest into a system must have a return on investment. Large businesses will spend millions of dollars annually on software, and not only on new software but on annual maintenance of existing systems as well. Why are they willing to spend so much money? Because they understand for every dollar they spend, they are making or saving much, much more dollar. Many small business organizations also recognize the importance of business software and  They are also now thinking like the big companies as they are tending to grow like them. They are investing their valuable time researching on the software companies and knowing every tool on a software.   By this way, the importance of business software is increasing day by day for the business entities.
Productivity
Software development increases the productivity of any companies. Like management software helps the company to evaluate the in going problems in the infrastructure of the organization which helps the managers take disciplinary actions. HR software helps the HR team to evaluate the ongoing performances of the employees and provide information about employee satisfaction. The productivity of an organization can be boosted up by software development by these ways.
Efficiency
The business software allows managing business better, efficiently and easily. However, choosing the best software is the most important part while purchasing the business software for your business needs. In fact, a lot of software is available in the market with different features. These features often help the company to run its various complex tasks more efficiently. The authorities can access information any place in the fastest way. These help them in taking many important decisions regarding company benefit. In this modern world, when it comes to performing tasks, efficiency and rapidity are necessary to maintain competitiveness. So, software development can help the company in managing the team and its daily work more efficiently.
Accuracy
Accuracy is another big factor of using a software application as these eliminates calculating errors. Big companies have to perform many large transactions on a single day. To perform the transactions more accurately, the companies appoint many new employees only for this purpose. But still, human often make mistakes. So, the large investment of the companies sometimes goes waste. But, if they software development in the accounts section, can free their calculations from error.
Fast
The software provides information in a faster way than other sources. It organizes and manages data in a very easy way. It fastens daily activities of any organization.Most of the time, it is very time-consuming collecting data and carrying it to the concerned authorities, the problem is even harder it is helpful to the managers to collect information and evaluate data of daily sales and transactions. The software helps companies organize information in a more easy and efficient way.
Easy Communicative
Software development makes communication much easier for the corporations. It's easy to communicate with the employees, suppliers through this software. Many companies nowadays use software to send thousands of email, SMS to other companies or their business partners as a part of their promotions. Besides,
Cost Efficient
The benefits resulting from the speed and efficiency by software often go with reduced overall costs. For example, the use of an accounting program allows each member of the accounting team to do more in a given time, potentially meaning that a smaller team is needed overall. It, in turn, can reduce the accounting department's payroll and administration costs.
Improved Customer Service
Software development system equipped with all of the modern business software can prevent mistakes from being made. For instance, with the increase in customer information and data, it is easy to keep the information in an organized and secure digital format by using the software. As well, it is very useful when managing customer loyalty programs. To have total data on customers such as their likes and dislikes, a business will be better able to improve customer relationships. In today`s competitive business environment, it is necessary to build and maintain a strong customer base.
Roopokar is a professional software development company in Bangladesh for tailoring your custom software.