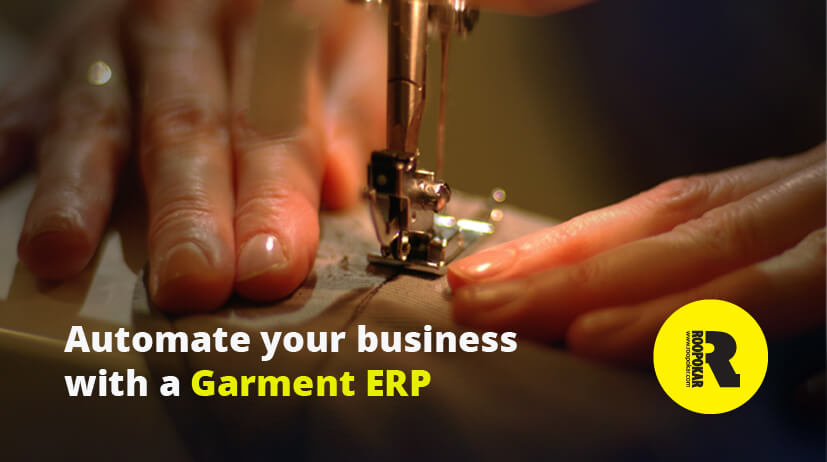 As the software industry is blooming its business, more organization are becoming dependent on these software systems. Nowadays, most of the commercialized organizations prefer to rely on the automation system for their management and organizational structure rather than the operating it manually. It has made the process more fast, easy to manage and more accurate than ever. Due to the digitalization of nation, where other industries are becoming more successful using the IT sector, it is necessary for the Garment industry to go global and adapt with the latest technology to increase their productivity and manpower in a more effective way.
Before this software age, it used to be a difficult task to manage information and evaluate performances of products on a regular basis. Also collecting reviews, billing systems were absolutely vague. Especially in the garment sector where bulk amount productions and a huge number of activities are required to take on observation on a daily basis. Also for a large organization it a difficult job to manage its long employee resources and evaluate them accordingly.
ERP Software is the collection of other multiple software modules that are purchased and that are made according to the various needs and wants of any company. The basic objective of using an enterprise resource planning system is to provide one central repository for all data that is shared by all the various ERP facets to improve the flow of data across the organization.
It is like an automated job assistant for any company. Each ERP module of software has an individual platform of its work structure. Like Marketing software module helps the organization providing marketing related solutions, HRM software module provides assistance in the company`s Human resource related solutions. This ERP software collects data and information from anyplace and anyone can access it from anywhere. Garment ERP software provides multiple collections of software modules that are a combination provides amazing services to the garment industry.
The task of ERP software is to make the organizational activities easier, faster and more reliable. The Garment ERP Software helps the managers by providing more accurate information about the inventory, production, yarn in-house, accessories in-house, shipment date, accounting, LC management, human resource, sales etc. For example, Accounting software provides information about the transactions and daily expenditures, earnings to the management. This software helped, in this case, to send this information to many people at once. This could help the authorized personnel in taking an important decision regarding the company benefit. It also shows the profitability of each product and compares between them which reduces their business risks as well. Garment ERP Software also shows the productivity of its employees which helps human resource team to take more efficient decisions.Garment ERP software for inventory is used to keep count of the company inventories and a number of suppliers of yarn accessories and other things. The necessity of having a Garment ERP Software process in garment manufacturing industry must be experienced with its wide usage that could bring operational excellence to its business system. Apparel ERP has been known as the best garment manufacturing ERP software system which provides efficiently integrated modules that are necessary to run garment manufacturing business more successfully than ever.
Roopokar, a famous and renowned website and the software developing company provides similar garment ERP software. Since its inception in 2008, it has made few Garment ERP software for reputed industries. It also makes custom software according to customer need and wants. It has its Apparel garment ERP Software that provides many services to its clients. Apparel garment ERP software consists of weaving software module, Spinning software module, Sizing software module, Fabric software module, Processing software module, home textiles software module, Trading software module, CAD software module.