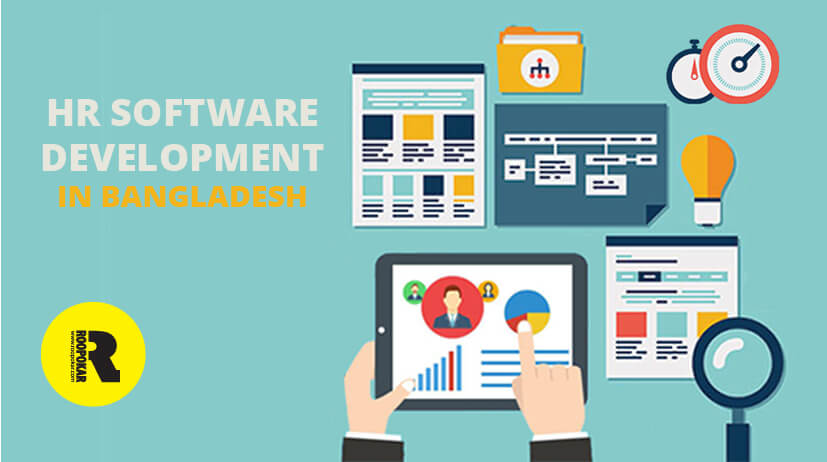 HR Software Development in Bangladesh: Roopokar

If you are a top manager of any organization and you have to operate a large area of operations, the evaluation of your employee's performance might be a difficult task to manage. Managing human resources in an organization is one of the toughest tasks to handle. You might need some extra-human power, a lot of effort to manage your internal human resources. But an HR software development in Bangladesh can help you get rid of all these hassles. Roopokar provides the best web and software development in Bangladesh for its wide range of customers. We make software that suits the best with your company profile and the also the best to serve a wide range of operations. Our software provides solutions for all activities of human resources management including recruitment, administration, compliance, talent management, succession planning, resource allocation, and talent demand forecasting. There isn't much IT company available that will provide a quality HR software development in Bangladesh. But, with the satisfaction many of our clients and their trust, we are working more to improve and improvise our technology with the changing environment and trends.

Are you looking for a best HR Software Development company in Bangladesh?

Start building your Hr Software Read more

What are features available in an HR software development in Bangladesh?
If you want to adopt an HR software development in Bangladesh you are likely to choose between various features available in the market. One of the best reason why you can choose Roopokar for your HR software development in Bangladesh is that we can provide you customization service where you can only include your necessary features and by this way, you can free yourself from paying extra money for the updates and get free from much hassles.
Administration:
HR software is very eas maintain. You can see all the activities operating in a single screen and can manage the works very easily by reviewing the performances and also you can provide suggestions in the form of e-mail or text messages. HR software development in Bangladesh with Roopokar can provide you with a very an easy and efficient software.
Employee Management:
Employee management is one of the main concerns of any organization. If you adopt an HR software development in Bangladesh, you can ease your works and organize it. You can review the productivity of your employees, their level of satisfaction, what is needed to increase their productivity, utilizing skilled people in their appropriate places etc.
Payroll:
Payroll process is an important part of an HR system. By achieving an HR system allows an organization to keep employee information integrated with payroll data, which can be very useful when it comes to making changes in pay, scheduling and keeping track of employee hours.
Communication:
One of the basic features that make Roopokar best for HR software development in Bangladesh is its communication system. Now you can not only see the details of operations onscreen, but you can also communicate with your employees and line managers through text messages, e-mail etc.
Attendance Monitoring:
Create and manage shifts, define attendance policies, and track employee attendance with ease and efficiency with an HR software development in Bangladesh.
What can an HR software development in Bangladesh serve you with?
Ever heard of a magical technology that's going to get rid of all your tensions in a minute? Here we bring the HR software for you. It's just a matter of time that you click the software, and see all the operations available regarding human resources management in a single page. Here are few features of service we provide to our clients.
Centralize your data
You can simplify and centralize your information in the HR software and can access it any moment at anywhere. With help of a strong security system, you can totally rely on the best HR software in Bangladesh. HR software development in Bangladesh
Evaluate employee performances more efficiently
HR software can help you to simplify the key skills of your employees and work on improving their skills. It will also provide you a wide privilege of setting goals, 360-degree review performance, and employee feedback.
Work from anywhere
Suppose, you are on an international trip and need to contact with one your line manager, how are you going to do it? If you have an HR software, you can communicate with the manager by sending e-mail or text messages. You also can see all the managerial information in the page of HR software which will make your works much easier. And you can do it from it from anywhere, all you need is an internet connection and an HR software.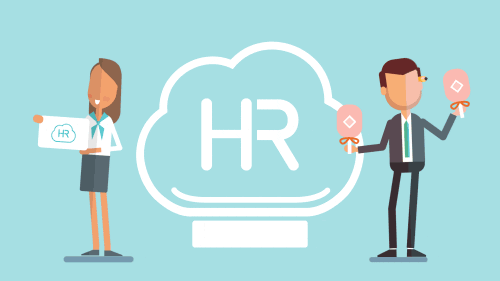 Customization
We can provide you the best customizable HR software development in Bangladesh. Make the software suitable with your company profile with the features you need. It will make the operators accountable with only the necessary elements and free of frustrations with a very cost efficient price.
Roopokar since its inception in 2009, has been providing the services of best software and web development in Bangladesh. We have the most adept developer team in our company that will provide you with the easiest, fastest and most convenient software experience for your business profile. So, if you want to adopt an HR software development in Bangladesh, we are always there to serve you with the best technological solution available here.

Roopokar, best Hr software developer in Bangladesh: Start building your HR Software with us.
Get a Free Consultation More Services